Traveler's guide to Poland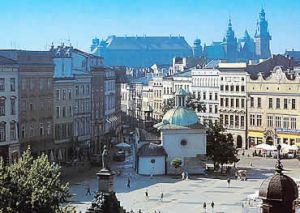 Poland, lying in the center of Europe, is a greatly underrated touristic destination. Cities like Warsaw and Krakow define the modern look of this young democracy of the European Union, while you can easily feel overloaded with history and culture in Wroclaw, Lublin or Oswiecim - a major host of probably the greatest tragedy mankind has ever known. You can experience the unique Polish culture, and feel closer to the great people this nation has given to our civilization.

Culture and history are not your only options in Poland. You can experience nature with all its wealth, from seaside and lakes to mountains, and get engaged in a variety of different activities. You can experience all this without straining your budget - Poland is among the European countries with the most reasonable prices.
Latest Poland Travel Articles